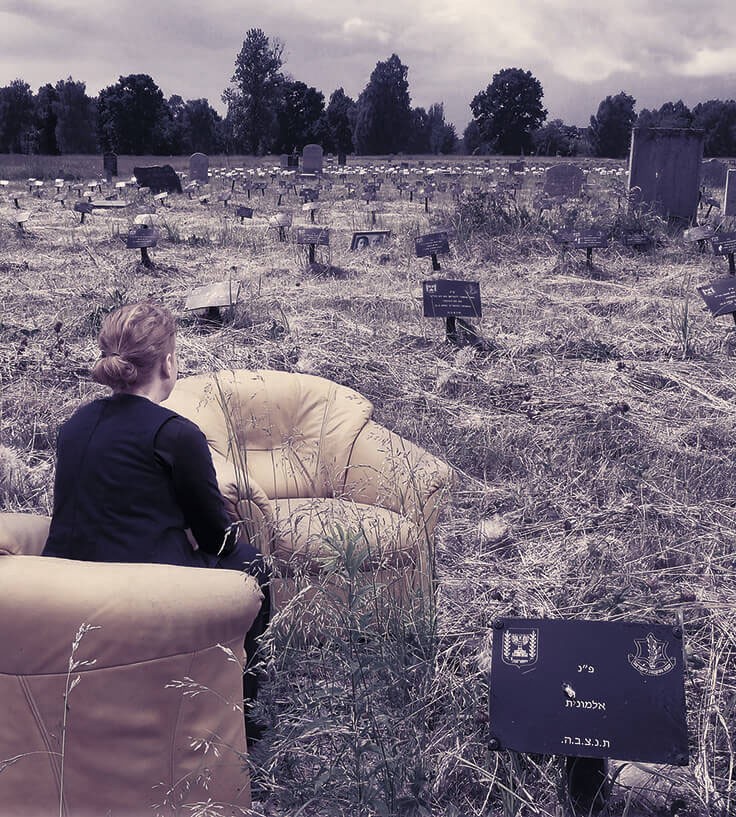 Tali sets out on her journey to Lodz with her Polish-German lover Magda. Their roadmap consists of bits and pieces of old information about street names, homes and tombstones related to Tali's grandmother, a Holocaust survivor from Lodz. Grandma's home in the ghetto, the streets of her youth: are they still there? Can Tali and Magda find them? How would it feel to discover an old house, knowing so many stories about its past?
My Two Polish Loves explores these themes through Tali's journey with her lover Magda. Two women from different worlds. In their intimacy and openness they begin discovering similarities in their lives that had initially been indiscernible. Such is their connection to their Polish heritage. This intimate space stretches from their romantic relationship to Tali's grandmother's past and back to the present again. It encompasses all the questions that have arisen for Tali since her grandmother's death and since falling in love with Magda: Will future generations be at all interested in the history of the Holocaust if there are no longer any living witnesses? How important are the physical memories, the names, the homes and the graves for our rapidly changing society? What is the role of the so-called third generation, the grandchildren of those who survived or witnessed the Holocaust?How does our past inform our complex and conflicting histories and identities, or who we are today? The film asks these questions in an honest, authentic and often humorous way.
This is an unusual documentary and an artistic discussion of how the grandchildren of Holocaust survivors deal with emotional memory. How can the third generation keep alive the memories of their deceased grandparents? Is there still a place forthese fading memoriesin our rapidly changing world?